EVENTS
Our annual fundraising events help us provide much-needed support

for the children at Hospital Infantil de las Californias.
25th Anniversary Celebration
Join us on Sunday, October 13 at 4:00 PM at The Prado at Balboa.  We'll kick off the night at this beautiful and historic venue with a silent auction, where there will be no shortage of fun and exciting opportunities.  It will be followed with a deliciously plated dinner and awards presentation.  This year will be very special and unique.  The Founders, Legacy and Hero Awards will be given to those recognized individuals who have gone above and beyond in supporting of the Foundation, in order to secure a brighter and healthier future for the children of the San Diego/Tijuana region.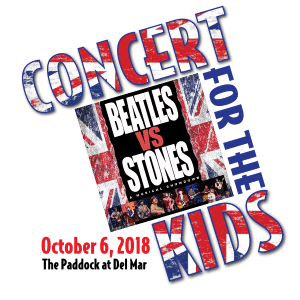 The British Invasion brought us the two most popular rock groups of all time, The Beatles and The Rolling Stones, as well as the liveliest debate in rock history – which band is the greatest? These two legendary bands will engage in a musical "shoot out of the hits" featuring internationally renowned tribute bands, Beatles for Sale and Hollywood Stones. Alternating power sets with the two bands coming together on stage for an amazing encore, makes this show a once-in-a-lifetime event."
The Santana Experience
January 27, 2018 at the House of Blues in Mandalay Bay, Las Vegas.  The "Santana Experience" will help maintain the Santana Telehealth Project between Tiopa Santuario de Luz, in Autlan, Jalisco, Carlos' hometown and Hospital Infantil de las Californias, in Tijuana, Baja California, a state-of-the-art specialized pediatric hospital.  A project which launched in 2016, through the collaborative efforts of Carlos Santana's Milagro Foundation and the Foundation for the Children of the Californias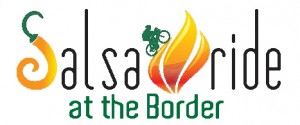 June 12, 2016
Over 600 cyclists descended on south San Diego on Sunday, June 12th for the third annual "Salsa Ride at the Border" organized by the Foundation for the Children of the Californias on behalf of the Hospital Infantil de las Californias. The event was a huge success, raising funds for the Hospital's ophthalmology efforts to prevent blindness and vision disorders in children.

The ride began and ended with a festive celebration at the "San Diego Outlets at the Border" in San Ysidro and offered a scenic passage through Otay Lakes, Chula Vista, Eastlake and Jamul.