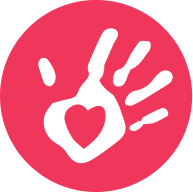 Let's Build a WALL WITH PURPOSE
Building a "Wall with Purpose"
Just across the U.S./Mexico border sits Hospital Infantil: a one-of-a-kind pediatric hospital, catering to the vital needs of all children in northern Baja. Hospital Infantil is the only certified pediatric hospital in Baja, California, and specializes in providing the best health care and nutrition services to all children of the binational region. With highly trained physicians from both Mexico and the U.S., and along with private donors from both sides of the border, the hospital offers state-of-the art equipment and technology to support its growing surgical and dental capabilities.
While the hospital has become a regional hub for pediatric healthcare, the hospital needs to address some badly needed repairs to the exterior retaining wall at the entrance of the hospital.

How can you help?
Lacking in resources to pay for these important exterior physical improvements, a group of binational business and community leaders have launched the "Wall with Purpose" campaign to raise $75,000 by December 15, 2017 and ensure the safe reconstruction of this vital structural element surrounding the hospital. To date, $15,000 has been raised from the U.S and Mexico. Through tax deductible donations of any amount, your support will ensure a safe, welcoming space for children dealing with challenging health issues.
Join the team and help us create a wall that unites us and shows that our support of children has no borders. Click button to GIVE NOW. Donation page to include more detail.
$
0
K
Donations raised to date
$
0
K
Goal by October 2017
Benefactors
We couldn't do what we do without the support of our amazing corporate benefactors!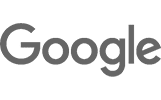 Sponsor Name
Sponsor Name
Sponsor Name
Sponsor Name
Sponsor Name
Sponsor Name
Sponsor Name
Sponsor Name
Sponsor Name
Sponsor Name
Sponsor Name
Sponsor Name
Sponsor Name
Sponsor Name
Sponsor Name
Sponsor Name
Learn More

About the foundation for the children of the Californias
The Foundation for the Children of the Californias is a tri-national collaboration with Canada, the United States, and Mexico, endeavoring to improve the health and nutrition for the children of the mega-region of San Diego and Baja California through the operation of Hospital Infantil de las Californias, a model pediatric specialty medical and education complex, located one half mile into Baja California, Mexico.

About Hospital Infantil de las Californias
With more than 25 pediatric surgeries, Hospital Infantil de las Califronias offers the best knowledge and treatment approach in any pediatric area, including day surgeries, dental, ophthalmology, orthopedics, physical therapy among others, making it one of the most prepared and dedicated Hospitals for children`s health within their 56,000 square foot installations. Over 60% of the staff is volunteer and no child is turned away for inability to pay.