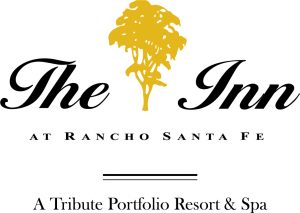 The Foundation for the Children of the Californias is excited to announce plans for this year's Concert for the Kids event on Saturday, September 30. The venue is the historic Inn at Rancho Santa Fe, a graceful countryside retreat transformed into a star quality concert setting.

The show will feature the ever so entertaining "Fab Four, the Ultimate Tribute Band." The Fab Four is elevated far above every other Beatles tribute because of their precise attention to detail. With uncanny, note-for-note live renditions of Beatles' songs, the Fab Four will make you think you are watching the real thing. This incredible stage show includes three costume changes representing every era of the Beatles ever-changing career. This loving tribute to the Beatles has amazed audiences all over the world, including Japan, Malaysia, Hong Kong, The United Kingdom, Germany, Mexico and Brazil. Hear record-perfect live performances of such classics as "Can't Buy Me Love," "Yesterday," "A Day In The Life," "Penny Lane," "Here Comes The Sun," and "Hey Jude."

Concert for the Kids is far more than just a fun night of music and entertainment. Proceeds from the evening will provide critical support for the Foundation for the Children of the Californias (FCC). The FCC is part of a tri-national humanitarian collaboration among philanthropists in the United States, Mexico and Canada, which for more than 23 years has provided needed medical care and disease prevention education to children of the border region through support of the Hospital Infantil de las Californias. The facility is located adjacent to the US Border (one half mile into Baja California, Mexico).

Hospital Infantil has provided over half a million pediatric medical consultations, 13,000 surgeries and hundreds of thousands of hours of nutrition education. With your help, no child will be turned away for inability to pay.

This year, funds raised will support the development of a new on-site dental clinic, the "Programa de Apoyo a Pacientes Indigentes" (program for low-income families) and Foundation operations.

"Come Together" and join us at the 2017 Concert for the Kids!!
Thank You to Our Sponsors